Marketing tips for small businesses – Growth hack ideas
Marketing is a pretty complicated task. For a small business, it gets even daunting, with their limited resources and inexperience in the field. So, we are here to help you with a few tips, that skyrocket your business growth in a short period of time. To be specific, these tips are called growth hacks!
But ,lets first understand,
What is growth hacking?
Growth hacking is the implementation of a simple tactic to achieve huge growth in a relatively short period of time, with limited resources (mainly budget). People often get confused about growth hacking with growth marketing, but these two are different. Growth marketing is usually a combination of growth hacking techniques and traditional marketing and arrives at a point to achieve sustainable growth over a larger set of circumstances.
You can compare growth hacking to a viral video. Short term, effective and cheaper.
You might think, why don't all businesses do that? In fact, many businesses implement already proven growth hack ideas. They are successful to some extent, but many couldn't achieve the growth levels that a growth hack usually promises. The reason? – lack of alteration and creativity.
Remember, creativity and innovation are the main ingredients in effective growth hacking and there is no better way to achieve such results.
Okay, I won't confuse you anymore and let's get to our topic !
Below are techniques that are proven to be effective. However, they need to be tuned to your businesses and you should have some added creativity to the hacks in a way that helps your business. Don't worry, You will get a clear idea over this topic and how to implement it by the end of the article.
Run offers regularly
You might be thinking, "Is this the idea you are talking about as a trendy hack? this is an age-old idea".
That's true. Discount offers are a really old idea, but very effective in attracting customers.
An offer, with "proper value" is something that pleases the audience irrespective of their stage in your marketing funnel. It helps new customers to try your product, existing customers to get used to your product and the loyal group – gets even more loyal and becomes better advocates.
You might have already tried this. But the secret sauce in getting results – it lies in the execution.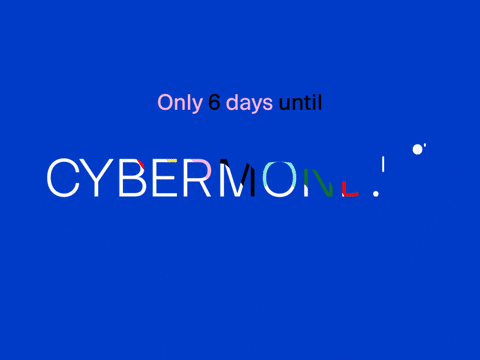 Here are a few things you need to remember.
Running the same old "30% off" still works. But, how many people know about this? only your customers? Others? How many people can take advantage of this offer? Make sure you announce this offer in every channel you are present (marketing) and keep the offer over a time frame so that your core customers (

persona profiles

) can take advantage of it.
Run social media ads announcing the offer content, the value it provides and do it regularly. Someone who doesn't pay attention for the first time might get interested in the second time or third time. If not, at least he remembers your brand name. 
Make sure the offer provides real value to your customers. Never try to increase the price and provide an offer. The customers will eventually know the value you are providing. This makes them feel cheated and has a real negative impact on your brand.
Get creative. An age-old offer with proper execution will do wonders for you. Just imagine, what if you could create an offer, that is unique to your business, that is so difficult for your competitor to replicate? Trust me, even for a new business, creating such an offer, with proper execution will improve brand recognition and sales dramatically – suddenly you will be on par with competitors that are in the business from a long time. It takes years to achieve such growth, without the help of these hacks!
Show social proof
Once I was walking through the Parisian streets and in front of a restaurant, people were waiting in queues to get a table. And within the same streets, other restaurants have ample of empty tables. I asked the last person in the line,
What is so special about this restaurant ?
"I have no idea. As many people were waiting in que, I thought this was the best restaurant and I would like to try " He replied !
I am not exaggerating (of course he said it in French). All of us might have encountered similar experiences and even we might have chosen places, just because it has more crowd.
These days, we are having an opportunity to show people that "everyone likes your business", digitally – I mean reviews!
Let people review your product/services on social media and Google businesses. This helps in gaining trust dramatically. People trust online reviews a lot and they choose better-reviewed business. Ask for reviews and if necessary incentivise to do it.
Also remember, do everything in your power, to gain 5 starred reviews. Keep track of customers that had given negative reviews. Reach out to them, try to soothe them, and ask for reconsidering their review. Avoid any negative reviews and as much as possible.
Help your audience with relevant content
Content is the heart of any integrated marketing campaign for most of the big companies. Content reaps long term rewards and another form of building a community around your brand.
This is true, even for small business. Small businesses might not have time and resources for long and engaging content, but you can still create content that is very much helpful for your audience.
For example, if you are a restaurant, you can post a few cooking tips on your social media. If the tips are really valuable, you will gain good followers in quick time and increase the engagement rate. Also, you can post visually appealing pictures that attract customers. Create quick videos on popular recipes. Remember, you don't need to give your secret sauce, just give a basic idea that still provides value.
If you are a company providing accounting services or financial services, the same thing applies to you. Post a few tips on general financial management or tax benefits people ought to know. It creates a community around your brand.
But remember, all your content/tips should reflect your brand uniqueness and platform to share content should be chosen based on your audience.
Don't expect you have the results instantly as I told growth hack rewards instantly. This one is longer term one, but once you start getting results the growth is a lot quicker.
Make freemium products or provide basic services for free
You know customers are tough, it's very hard to gain their trust. Even after gaining sufficient trust, they are mostly reluctant to put their money, unless your product or service is extremely demanded, which cannot always happen. Customers believe buying is a risk. Well, it is!
Freemium products are products that give basic things for free, or basic services for free, but require customers to pay to avail full use of them.
It essentially reduces the risk involved and after all, they just lose time if your product isn't right for them (well time is still valuable of course). So they are more likely to try. Also, it gives a chance to experience your product and customer service.
We understand it is expensive sometimes to provide some services, but plan your products as such to sustain financially even with basic services can be availed for free.
You brand should become a synonym for customer service/experience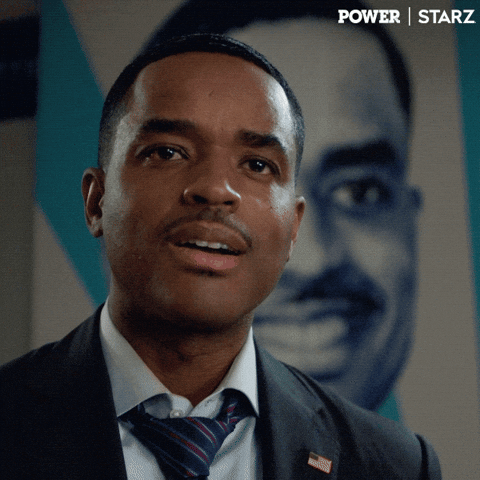 This might not seem like a growth hack, but it is. Let me explain why !
Customer experience is an important part of products these days. 96% of customers say customer service is the main factor in their brand loyalty and two-thirds of companies compete only on customer experience, where their product differentiation is minute.
It is very expensive to acquire a customer. The marketing cost is quite high. It is so high that these days many companies sacrifice their marketing ROI/ break-even point within a few months of customer acquisition.
The reason ?
These companies are so confident that customers will stick to their brand for longer and could recover their ROI over time.
Did you realize the importance of customer retention? You can acquire as many customers as you want with great marketing, but if you could not retain customers, you can never grow as a company! That's a harsh truth.
But the good news is, most customers stick to you if your customer service is exceptional. So much so that you should far ahead of your competitor in customer service and experience.
The more you reduce the churn rate (or increase retention rate), the higher your business growth is, as long as your basic marketing efforts are successful.
Have an experimental mindset and take the calculated risk
As an entrepreneur, risk-taking and experimenting should be your strength. People quickly remember brands that are unique. But being unique in this competitive world isn't easy.
You should try different tactics and understand what works. Remember, creativity is the main ingredient in effective growth hacking. Well, that needs experimenting.
But here is the good news, you don't need to take risks that wreak havoc out of your business. Instead, you can take calculated risks that involve equal amounts of safety, risk and incentives.
Here is a proverb that suits this situation " If you don't do something different and unique you will end up being the same as others and being unique, is risky "
I can understand, experimenting with your business isn't easier than said. It might drown you financially. But that's what business is. Business is tough. Next time when someone says being a small business owner is great and blablabla, ask them to start one!