Does my small business really need a website?
I am a small business owner and does my business really need a website? I have heard this from many clients when I proposed to them to build a website.
Now, there is no question that an online product/services business needs a website, but for physical businesses who already spend a lot on real estate and other things, do they need it too? Here is the answer.
Do you know 86% of consumers rely on the internet to find local businesses? 46% of searches on Google are seeking local information.
Just think, how do you find a new restaurant in your area, a saloon ? or when you are travelling how do you find a filling station or a convenient store? You turn to Google and search for the term!
We are living in the internet age and web presence for a business is more important than ever!
If you are following this blog, we discussed how important social media is for a small business. A website is almost equally important to get the word out, to let people find your business and more importantly it serves as a junction for your marketing activity!
It doesn't matter if you are an independent contractor, soloprenuer, coffee shop or a restaurant – you still need a website. More than half 64% of small businesses have a website, these days.
In simple words, having a website is a basic marketing activity every small business is employing these days!
Not convinced? Here are 6 compelling reasons that surely makes you reconsider building a website.
Show up in local search results
As it's a norm these days to search for local businesses, you definitely would like to have your business show up in search results as one of them, probably on top of them!
Let's say you own a coffee shop. When someone from your locality searches for a cafe near them, they probably might see big chains like Starbucks and even your competitors with a basic website.
Even, your business might also show up if you have great reviews, but if visitors want to have more information, say a specific item, your signature dishes, pricing – only a website makes it possible.
You don't need great investment to make this. A simple site with the product offering and details about your business will do it. It also makes your business seem more legitimate to the audience. 
And even Google prioritises local business to show up in search results if you have a website. Even Google wants to help us, let's get ahead! 
It acts as a virtual showroom and tells your customers what they could expect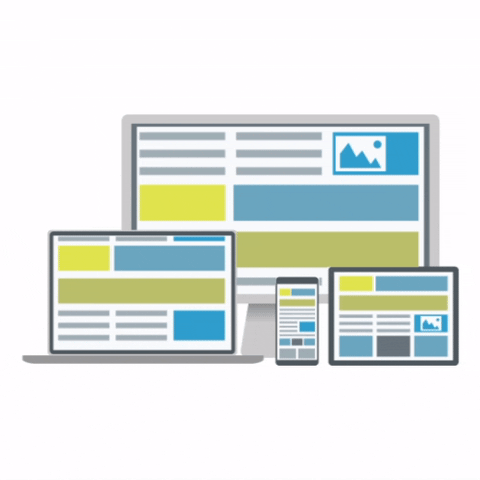 A website gives a great opportunity to make a sales pitch of your product/services to the visitors. When we talk about getting in the search results, people visit websites to have an idea of what you sell and what they can expect.
You can showcase your most important information, probably the decisive information for your customers about your products. And most people who search using Google will probably decide where to visit purely based on what they see on their screens.
The prospect is ready to pay attention to your marketing
Let me ask you, how many Facebook ads do you pay attention to and for how long? It is very difficult these days to get people's attention, especially when you are marketing your brand. Even if you managed to get the attention, the audience stays with you for a few seconds and then they skip to another. 
But having a website and showing up on Google, you got a really good opportunity. The prospect came searching for you and ready to pay you the attention you needed for marketing.
Trust me, that will be the best chance to put up your marketing material. the chances of this prospect visiting your location are quite a lot!
You can control what your audience sees and it adds credibility
Do you know 84% of customers feel, having a website is adds more credibility to your business than just social media presence
On business listing sites like Google reviews or Yelp, you have a little control over what people talk about your business. You have to provide the best service you can and hope for the best. But on a website, you can control what people see. 
You can handpick the reviews and testimonials to show on your site. I am not saying the audience will value these more than Google reviews, but if you did the pitching and marketing perfectly, these reviews will add to them and finally help them to be your customers.
It is a great place to collect your potential customers' info
Websites provide a great opportunity to collect people's emails when they visit. Well, you may not be utilizing email marketing for now, but having a potential audience email list is worth millions.
Let me give an example that happened in my real life. I once wanted to visit a local pizza shop, visited their website and dropped our email list in exchange for an offer. I had to attend another work, so I couldn't visit that shop and forget about it.
After a few days, the pizza shop mailed about an ongoing offer, I managed to find a time and visited. Since then, it has been my favourite pizza shop and I visit them at least once a month. I also receive their offer emails from time to time. 
Did you get the value of an email list? The email list of potential customers can generate serious revenue when utilized well. You have a chance to build this through your website. You need to provide some content that is of great value to your buyer persona in exchange for the list.
Serves as a 'junction' for your integrated marketing campaigns 
Digital marketing has evolved over the years. Now, your marketing activity needs to be present in more than one channel to reap rewards. All your marketing channels that include Facebook, Insta, twitter, email can be connected to a central asset – that is a website. 
In fact, many small businesses are producing valuable content on their website, to develop long term relationships within interested communities. As we discussed before, getting the attention of a prospect is really difficult these days, so you need to be in touch with people – through as many channels as possible (based on your buyer persona preferences). 
Finally, what is the reason for not having a site? Creating a website is not so difficult these days, as it used to be 10 years back. There are few technical things involved, but not so difficult to get through them. You need to put in some efforts, following the best practices in marketing – you can nail it.
Do let me know if you need some help building your website. If you have any questions, ask me through the comments section below.